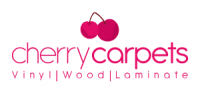 Never steam clean or wet-shampoo a natural fibre floor covering.
For more information about cleaning spots and spills, read below.
Tip: Use a coarse doormat or walk-off mat at your front door. This will provide a great deal of protection for your new rug. The goal is to remove as much of the outside dirt as possible from the shoes of those entering your home.
Spills & Spot Cleaning
Spills and spots need immediate attention. A liquid spill, even if it's only water, will act as a magnet to any dirt particles that are in the rug, causing the dirt to rise to the surface. This dirt may cause a dark stain. To prevent this from happening, try to keep the rug as soil-free as possible by daily vacuuming.
If a spill does occur, blot—do not rub—the area with a clean, absorbent white towel. Never rub the area of the spill. Rubbing can work the liquid deeper into the fibres, making the spill more likely to stain the carpet. It can also spread the liquid to a larger area of the rug. To remove spots caused by solid substances, first remove any remaining material. Scrape it up with the dull side of a butter knife or a spoon, always working from the outside of the spot toward the centre.
If, after you've followed the steps above, your carpet needs further cleaning, we recommend using a dry extraction carpet cleaning system. Though nothing can guarantee the complete removal of a stain, dry carpet cleaning is by far the most successful method for cleaning natural fibre floor coverings. Dry carpet cleaning uses a highly absorbent powder moistened with water, detergent, and a small amount of solvent. The sponging action of the cleaner dissolves and absorbs soil and spots. They can then be removed by vacuuming.
Cleaning the Binding
For routine maintenance of our woven fabric bindings (cotton, linen, jute, chenille, etc.), simply vacuum the edge finish as you do the rug.
If excessive soiling or spills occur on the binding, a dry extraction cleaning system will be very effective. Alternatively, you may use a mild, neutral cleaning solution on spots and small soiled areas—but be sure to test an inconspicuous area first to ensure that the cleaner will not affect the fabric's colours. Once you've tested an area, follow these steps:
Blend just a couple of drops of liquid dish-washing detergent with a quart of warm (not hot) water and add it to a spray bottle.
Lightly mist a small amount of solution on the spot; do not saturate the area.
Blot with a clean cloth.
Do not allow the area to stay wet for more than a few hours. If it is not drying by itself, apply heat with a hair dryer.
To maintain leather bindings, simply wipe the surface with a damp—not wet—cloth or sponge. For suede bindings, use a cleaning kit designed for suede shoes.
Mould & Mildew Growth
As noted above, natural fibre floor coverings are derived from plant fibres and are therefore inherently absorbent. Exposure to the elements and changes in humidity levels can potentially create an environment for the growth of mould or mildew. This means that you shouldn't place your natural fibre carpet anywhere that's damp or where spills are likely to occur—so no basements, bathrooms, kitchens or porches and patios (even if they're covered). Seagrass is especially susceptible to mould and mildew growth.
Mould and mildew spots may not respond to the cleaning procedures that work with other types of soil, but, unless the spots are on seagrass, we strongly recommend that you try a dry cleaning kit first. If that does not work, or if the mould is on a seagrass rug, thoroughly mix one part liquid chlorine bleach with six parts water in a spray mist bottle. Test the mixture by spraying a little in a corner of the rug (not on the binding). If bleaching occurs, dilute the solution and re-test until it is safe to use.
Mist the solution lightly on the mouldy area, using a soft brush to work it down into the weave to reach all the mould growth. After five or ten minutes rub the area with a clean, dry cloth. Repeat if necessary. When you are finished, be certain that the rug dries thoroughly within five or six hours, using a hair dryer on the damp spot if required.
If mould or mildew persists, your setting is probably too humid for the use of your rug. The rug may be permanently damaged; we recommend prompt removal and replacement with another material.